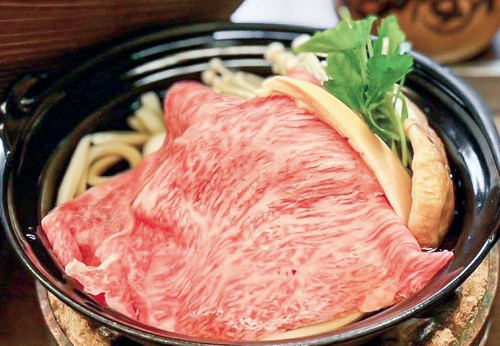 Gyu-gyu-Udon / Beef
ぎゅう牛饂飩鍋 一式 
Tender and mouth-watering beef and vegetables cooked in thetraditional suku-yaki style. The aroma and sweetness of soy sauce combines perfectly with the flavors of the noodles and ingredients to produce a rich full-flavored dish.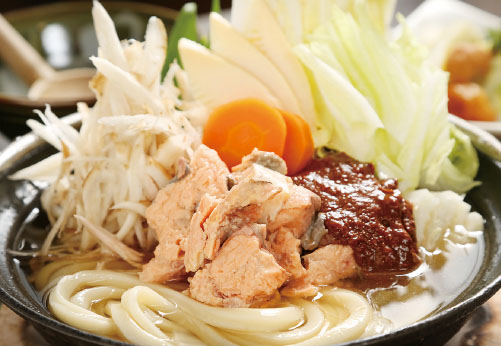 Kaga-sanpei-Udon / Salmon and vegetables
加賀さんぺい饂飩鍋 一式 
It is the udon which stewed a salmon and plentiful vegetables for miso taste.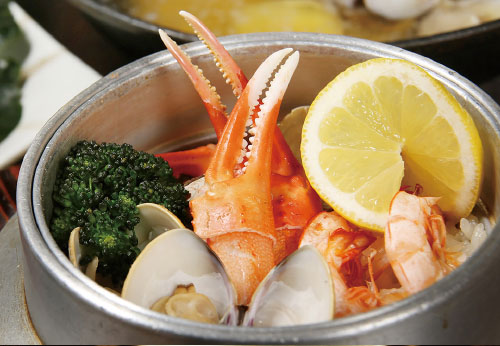 Seiyou-kamagohan / Western-style
西洋釜ごはん
Crab, prawns, littleneck clams cooked with butter in a pilaf-style.
The flavors and balm of the seafood are set off by the saltiness of the butter resulting in a mellow and refined kama dish.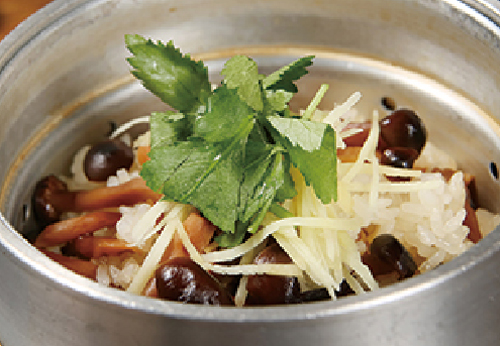 Shimeji-kamagohan / Mushroom
しめじ釜ごはん
It is the simple pot rice which a mushroom
and a bamboo shoot are in.